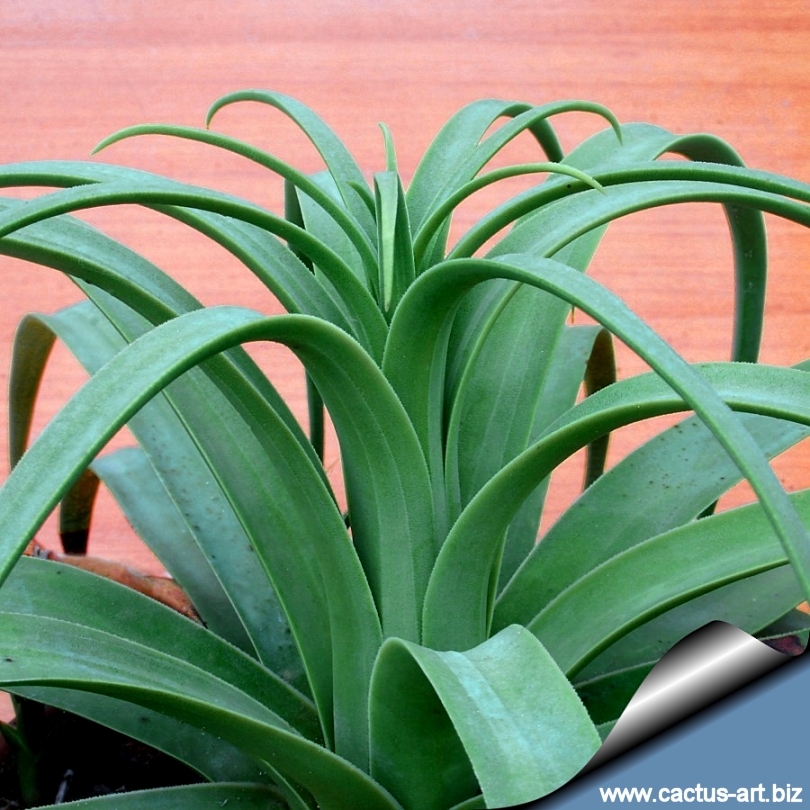 Agave bracteosa features a beautiful fountain of leaves.
Description: Solitary or clumping rosette up to 45 (60) cm in diameter, It forms clusters to 1,2 m across.
Leaves: Medium green, spineless and toothless both along the edge and at the tip, smooth and soft. The They are upright and recurved above the middle (fountain like); measure up to 40 long and 3-5cm wide near the base and taper to the tip.
Flowers: The inflorescence is a spike of creamy yellow flowers, 1.8 m tall, coming in early summer.

Variegated forms occur.
NOTE: The Agave bracteosa does not always die after blooming, contrarily to most other Agaves. There has been some controversy to whether this species is always monocarpic, but most of the plants with mature flowers will dye, so it appears to be at least 'mostly' monocarpic.
Cultivation: It is an exellent choice for growing in a container. Remains small and grows slowly, very slowly offsetting and forming a large colony of plants. Can tolerate extremes of both cold (Hardy to -8°C) and scorching heat, Need full sun, but it is best to grow in light shade in summer to prevent yellowing, Being quite adaptable, it can thrive in sun or deep shade and is more moisture tolerant than most agave; but, the soil must be well drained. It grows particularly well under the shade of small trees. It is drought tolerant although they will respond to supplemental water.
Propagation: Seed or Suckers (This Agave offsets freely and the pups can be removed and repotted or planted elsewhere) Keep a few however, for the main plant dies when it sends up its spectacular spike of flowers. Individual specimens are particularly beautiful.