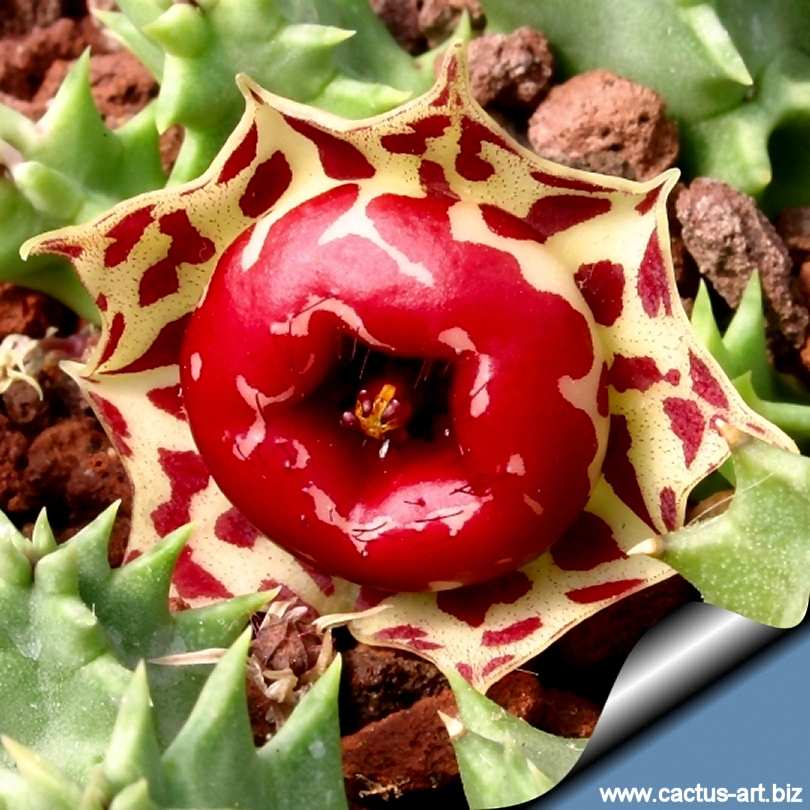 Flowers very beautiful highlighted by dramatic colours, 2.5 cm in diameter, solitary or in pairs, whitish, spotted with red and with a vivid red central prominent (but false) annulus.

Advertising
Family:

Asclepiadaceae (Apocynaceae)

(Milkweeds family)

Scientific name: Huernia humilis Haworth, Syn. Pl. Succ. 30.

Synonyms: Orbea humilis

This species is closely related to Huernia insigniflora.

Origin: From the Eastern Cape Province. South Africa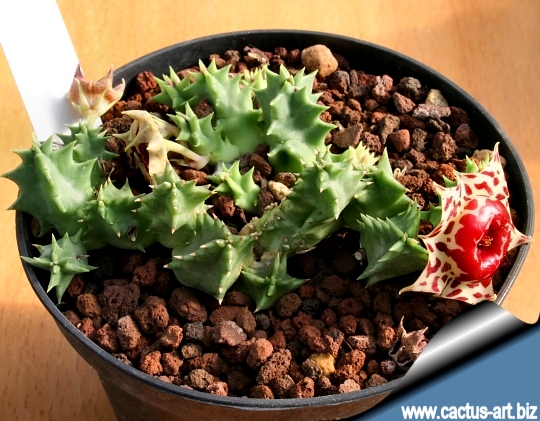 Readily branching species with small compact creeping stems, uniform green to greyish segment, (or spotted with reddish-brown), square in section.