Family: Crassulaceae (Stonecrops)
Scientific name: Aeonium tabuliforme D.A. Webb & Berthold
forma cristata
Origin: Garden origin (Nursery produced cultivar)
Conservation status: Not endangered
Common Names include: "Crested Saucer Plant"
Sempervivum complanatum
Aeonium macrolepum
Sempervivum tabuliforme
Aeonium bertoletianum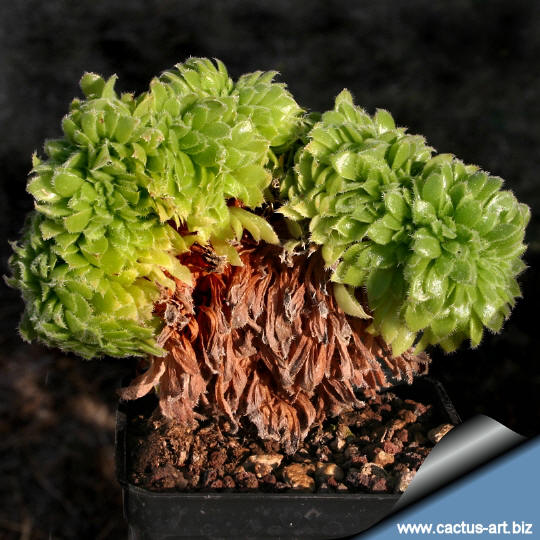 Cultivation: In temperate regions, Aeoniums will grow almost all year, only resting a bit during the hottest part of summer. This easy species is suited for pot culture and prefers light shade or shade. It needs moderate water in summer, keep dry in winter Fairly prone to stem root rot; do not let water sit on the rosette crown. Happy in just about any soil type, as long as adequate drainage is provided. However pot-grown specimens appreciate rich soil. Hardy only to -2 degrees C, it needs protection in Winter. Thrives indoors as a houseplant, too! Watch out for snails!! They love this plant.
Reproduction: It can be propagated from cuttings.

Photo of conspecific taxa, varieties, forms and cultivars of Aeonium tabuliforme.