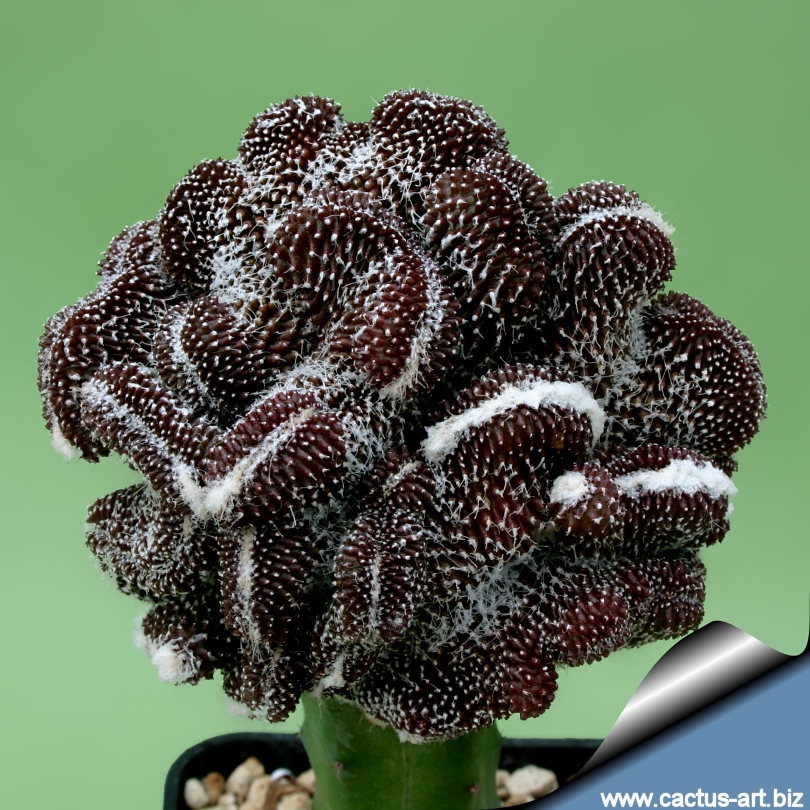 Copiapoa hypogea forma mostruosa cristata

Cultivation: This slow growing cactus is kept for the beauty of its form. It must be protected from excessive heat and sun in summer, and seems to do best in cultivation with a bit of shade. It requires light but regular waterings in summer, but let the soil mix dry between waterings, Prone to rot if over-watered. Needs good drainage. Keep warm and dry in winter (10°C) to avoid rot. Not highly tolerant of a great deal of frost. (Frost tolerance 0°C)

Propagation: Seeds (or offsets if available), Grafting is often used to speed growth rate and to create a back-up to plants in collection.


Advertising