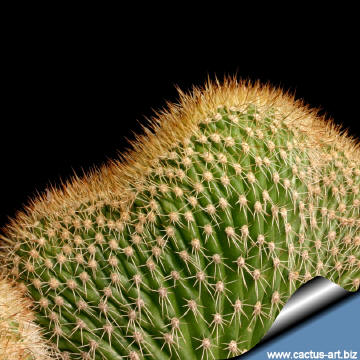 Description: Multi-stemmed columnar cactus
Ribs: obtuse, rounded;
Areoles : About 1 cm. apart, large, covered with short yellow wool, turning white or grey as they age;
Spines: Radial spines 8 to 10, 6 mm to 1 cm. long, spreading, stiff, sharp, amber-yellow to brown ;central 1 to 3 yellowish centrals, 12 mm long, stronger and longer than the radials; all the spines later becoming grey.