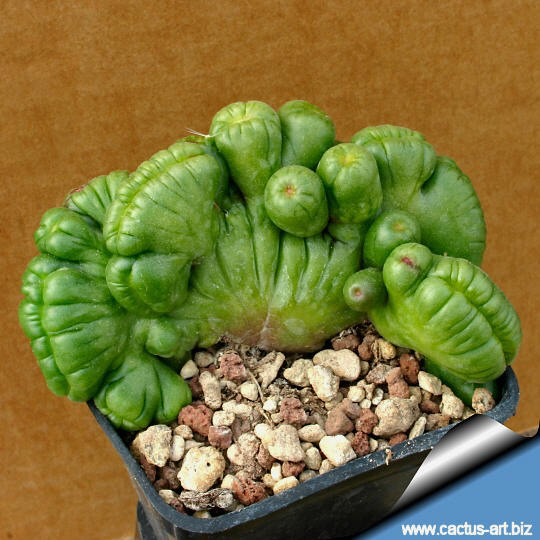 Cultivation: Mammillaria bocasana "Fred" grows well on its own roots and will form quite large clumps of several offsets, if given time and grown properly. Water regularly from spring through fall, but do not over-water (rot prone). Let soil become moderately dry between thorough waterings. In winter, keep dry or water only enough to keep the plants from shriveling. Use pot with good drainage and a very porous potting media. Keep well ventilated as it is prone to root rot. Protect from frosts and freezes. It needs bright light, and some direct sun, but avoid direct afternoon sun in summer. Newly potted plants should not be fertilized for a year; established plants should be fertilized once each spring with a high potassium fertilizer.
Propagation: This species produce clumps of young plants at the base of the main stem, these can be removed in spring or summer.
Photo of conspecific taxa, varieties, forms and cultivars of Mammillaria bocasana.