This is one of the choicest and priced crested cacti with white spineless woolly areoles.


Description: Notocactus scopa forma mostruosa criasta is one of the most distinctive and unmistakable crested plant. It's very different from the common long and dense spiny form of Notocactus scopa.
Areoles : Spineless with a short white wool, they are arranged geometrically and contrast with the stem.
Spines: Usually absent, a few small bristly spines are occasionally produced in the flowering areoles.



Cultivation: The grafted plants are easy to grow and will form a large brain-like mounds with age. Watering during the active growing season (spring and summer); this will encourage steady growth, and prevent the plant from shrivelling.
The plant on their own roots are is of relatively easy culture. Need some direct sun to stay compact but is tolerant and prefers light shade during the hot Summer months. It need a well drained soil mix. Water generously during the summer but allow to dry fully before watering again. During the winter months they should be rather kept dry. Repotting should be done every other year or when the plant has outgrown its pot.
Propagation: This plant can be propagated only vegetatively by grafting or cuttings.

Photo of conspecific taxa, varieties, forms and cultivars of plants belonging to the Notocactus scopa complex:


Advertising




Family:
Cactaceae (Cactus Family)

Scientific Name:
Notocactus scopa
cv. inermis forma cristata
Origin: Garden origin (Nursery produced cultivar)
Conservation status: Listed in CITES Appendix II
Parodia scopa forma inermis cristata
Notocactus scopa forma mostruosa
Notocactus scopa cv. Monstrous forma cristata
Notocactus scopa 'Monstrosus' f. cristata
Etymology: The form name "inermis" derives from the Latin adjective "inermis" meaning "unarmed, weaponless, defenceless; toothless; stingless, spineless"
(The specific name implies: "not spiny")
The form name "cristata" derives from the Latin adjective "cristatus" meaning "crested, tufted" (The specific name implies: "having the form of a crest, tufted")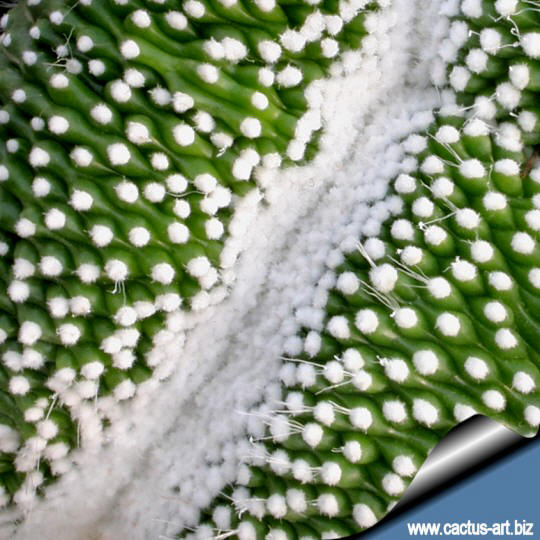 The line meristematic zone.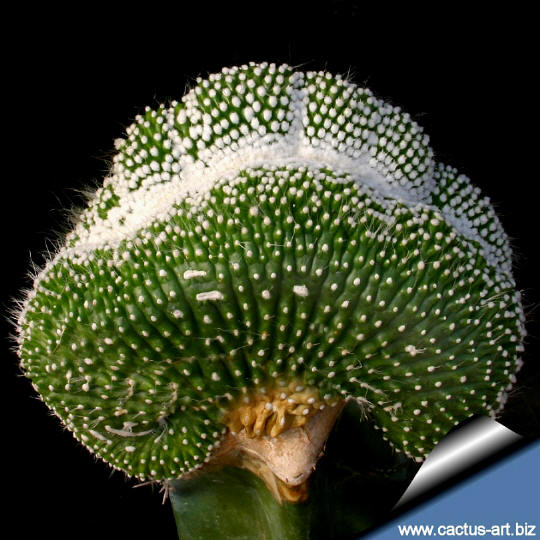 This is a very nice and instantly recognizable crest. The candid white areoles contrast whit the dark green stem. This is the crested form of the monstrous form (cv "Inermis") of the common Notocactus scopa.