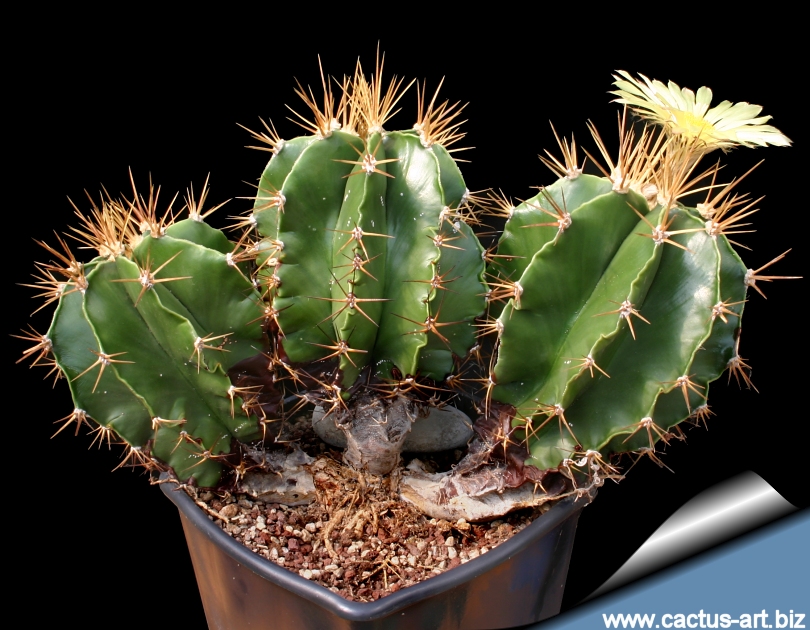 Astrophytum ornatum "nudum"
Ribs are smooth and bright green.
Desription: The stem is solitary, globose when young , cylindric with age, up to 1,2m or more high, 15-30 cm across, dark green without (or with very few) wooly flakes . It has 5 to 8 (generally 8) straight or frequently spiraling, strongly compressed, more or less sinuate, crenate ribs. Areoles at first yellowish-white felted, later grabrescent, with 5-10 stout, 2-4 cm long straight radial spines laterally compressed, amber yellow, later brown and finally grey, and usually 1 rather larger central spine.
Cultivation: This cactus is pretty cold hardy and can survive to -10° C (if kept dry)