Notocactus erytracanthus PR85

Cultivation: This is an easy plant to cultivate. It likes to be kept cool and need only a short rest in winter, it can can tolerate light frost. Grow in full or light shade sun but doesn't like full, hot blazing sun in the central summer month. Water occasionally in winter so the roots do not dry out completely and water regularly in summer. Some growers suggest to use exclusively rain water. But be careful as it will rot easily if the substrate is wet and cold. Tends to lose its roots in winter.
The root system of this plant is comparatively small and it is best to grow it in a shallow pot using a neutral to slightly acidic compost with plenty of extra grit. Give an occasional tonic of sequestrated iron.

Reproduction: Usually by seeds as it seldom produces offsets.


Advertising




Family:
Cactaceae (Cactus Family)
Conservation status: Listed in CITES Appendix II
NOTE: This plant has been Transferred to Parodia in 1997 by David Hunt.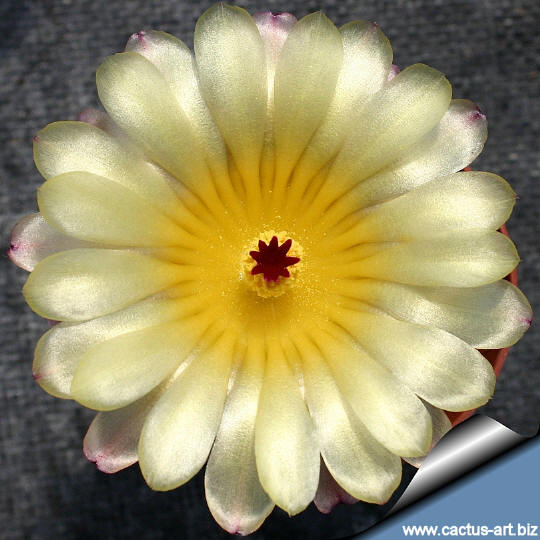 Photo of conspecific taxa, varieties, forms and cultivars of plants belonging to the Parodia (Notocactus) mammullosa complex (This Taxon has lots of synonyms whit several controversial varieties and subspecies and comprises a multitude of different forms, but where each form is linked to others by populations of plants with intermediate characteristics):