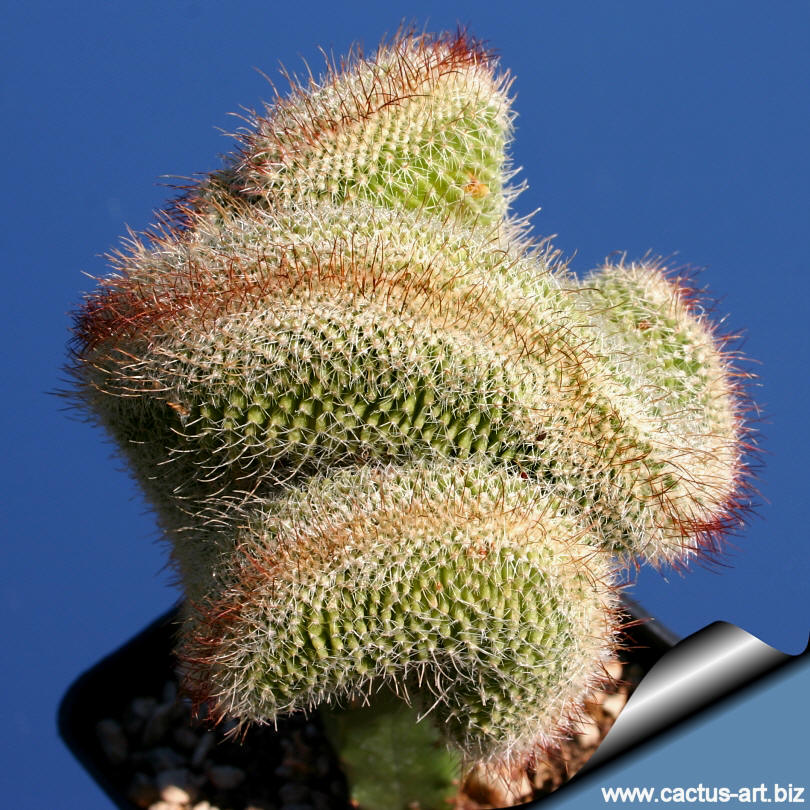 This is one of the species with the prettiest spination.
Description: The crested form of the E. guerraianus deviate considerably from the typical form for having thinner and densely packaged spines, however the overall appearance depend on clones.
Stem: Fan shaped relatively thin (2-3 cm thick), to 20 (or more) cm broad, bright-green with woolly apex.
Ribs: Tuberculate.
Areoles: To 4-8 mm apart;
Radial spines: Usually 8, white to yellowish, basally brown; up to 1 cm long.
Central spine: 1, milky white to rusty-red approximately, 1-2 cm long;
Flowers: Unknown.
Photo of conspecific taxa, varieties, forms and cultivars of plants belonging to the echinofossulocactus crispatus complex (This Taxon has lots of synonyms (like most Echinofossulocactus) whit several controversial varieties and subspecies):


Advertising
Family:
Cactaceae (Cactus Family)
Echinofossulocactus guerraianus Backeberg, Published in: Das Cacteenlexikon, VEB Gustav Fischer Verlag, Jena, p. 131 - 1970 forma criatata
Scientific name:
Stenocactus crispatus (A. P. de Candolle) A. Berger ex A. W. Hill 1933, (Mexico) forma criatata
Origin: Garden origin (Nursery produced cultivar)
Identifying the species of an Echinofossulocactus is as difficult as identifying the genus is easy. For the most part, they tend to look alike, and there are far more names than there are species.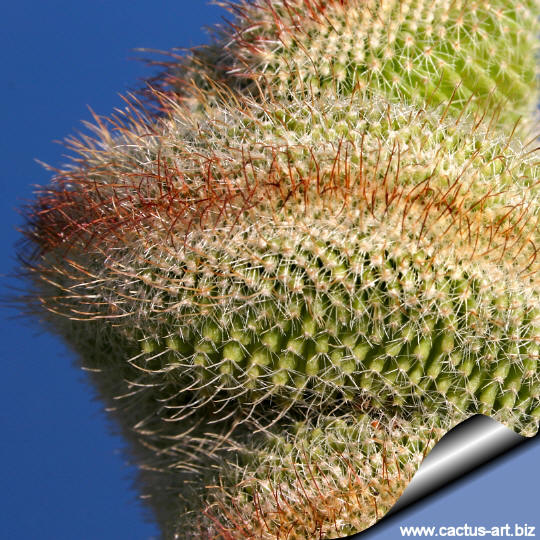 Cultivation: Easy to to care and flower. It needs regular cacti soil with good drainage. Propagation: Seeds (usually) Exposure: It likes strong sunshine but is tolerant and do well with light shade during the hot Summer months, allow to dry between watering. It should not be watered at all in winter. Frost Tolerance: does not tolerate intense or prolonged cold (hardy to -5°C if kept dry)